Welcome
Welcome to St. Peter's Catholic Primary
On Friday the 10th October we welcomed a visit from our local MP Mr Jonathan Reynolds. Mr Reynolds talked to the whole school during our morning assembly and fielded questions asked by our Year 6 children ranging from the cost of holidays outside term time to the financial pressures on families due to low pay rises and the ever increasing cost of living. We would like to thank Mr Reynolds for his visit and hope to welcome him back to St Peter's in the near future.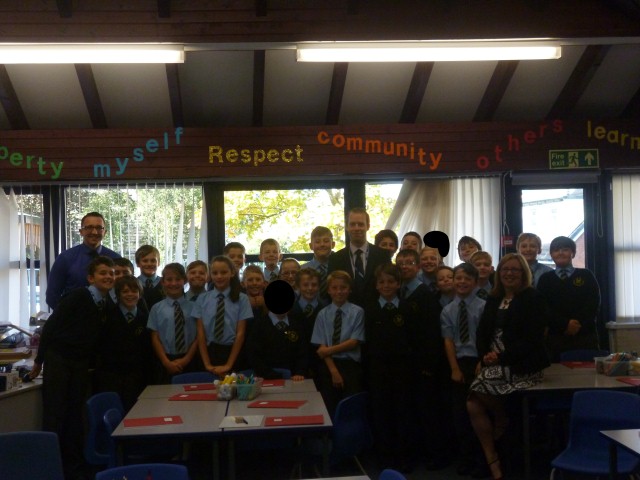 I hope this web site gives you all the information you need about our school and
an insight into the every day events and celebrations of school life.
St. Peter's is a Catholic Voluntary Aided school in the Diocese of Shrewsbury. We
are proud of our Catholic heritage passed onto us by the past generations of
Stalybridge Catholics. We believe we are a community that gives a positive
witness to our Christian faith with Jesus Christ at its centre.
Our school offers a broad and balanced curriculum for our 230 children ranging from
3 to 11 years. We aim to develop each child's potential by nurturing their
spiritual, moral, intellectual, physical, social and emotional needs. We aim
for excellence in all we do.
We try every day to live out our mission statement:
St. Peter's Catholic Primary School is at the
heart of a Christ centered community where every person's uniqueness is
celebrated & truly valued.
We promote caring, supportive relationships
based on mutual respect, and nurture the partnership between home, school and
parish.  When we welcome the child, we
welcome the family. We aim for excellence in all we do
Kind regards
Mrs Elaine M.Summersgill
Head Teacher